As a responsible business, we go above and beyond to make sure we minimise our impact on the environment. As well as introducing initiatives to reduce our carbon footprint, for every tonne of carbon we emit that we cannot avoid, we invest in a project overseas which is reducing carbon emissions by the same amount.
This means we can say that we are a carbon neutral business.
All the projects we invest in undergo a rigorous assessment to ensure that they achieve measurable and permanent reductions in emissions. We self-declare our carbon neutrality according to PAS 2060 guidelines. Our carbon emissions data is verified annually by Bureau Veritas as an independent third party, in order to substantiate the quantity of carbon credits required for purchase to offset our emissions, in line with our commitment to be a carbon neutral business.
We also choose projects that provide social benefits to local communities, in line with the aims of the Willmott Dixon Foundation.
To offset our 2020 emissions, we invested in the Uganda Borehole project and supported the Sumatra Merang Peatland Project. The Sumatra Merang Peatland Project works to restore nearly 23,000 hectares of peatland rainforest in the Merang biodiversity zone in Indonesia. The rehabilitation and protection of this critical ecosystem is preventing the release of significant volumes of carbon emissions, as well as creating a conservation area for hundreds of unique and endangered species such as the Sumatran Tiger.
Since 2018, we have supported the Borehole Rehabilitation Project in Uganda. The project works with local communities to identify and repair broken boreholes, preventing the need to boil water before drinking, thus reducing carbon emissions. The programme is also the first to implement the new Gender Equality methodology from the Gold Standard. By ensuring communities have close access to clean water, women and children are kept safe and have more time to focus on education.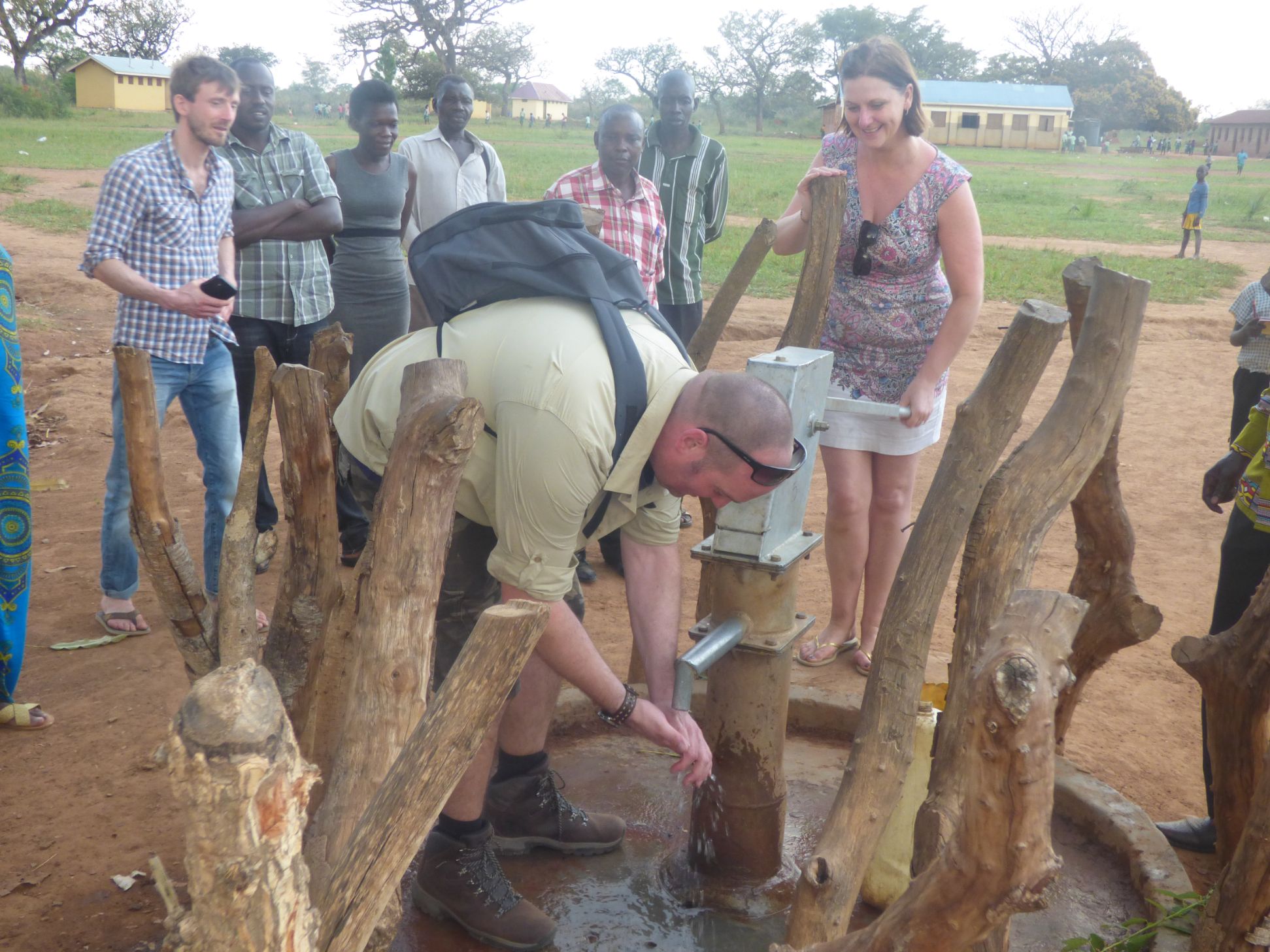 In February 2020, sustainability ambassador Rob Brown, visited the Uganda Borehole project. During his trip, he visited two local primary schools and the surrounding water user communities, which our project supported. At Omarari Primary we fixed a non-functional borehole, meaning there is now clean, drinking water on the school site. At Akwanilum Primary school, we funded the building of a new toilet block, which has a positive impact on girls' school attendance.
In 2018 we supported a new changing room/toilet block at Omarari. Since it opened, the school has nearly doubled its intake of girls. There are now approximately 800 female students to 600 male students. By chance, Kerry Parker-Wray, who works at IKO PLC, one of our supply chain partners, was in Uganda at the same time as Rob visiting the project. In the film below, they talk about their experience.
In October 2018, two of our sustainability champions Alison Brough and Anna Koukoullis visited the same project. Watch a short film about Anna and Alison's trip here: