The Willmott Dixon Foundation is our vehicle to add social value in our communities. It defines and measures our impact in contributing to wider society beyond our day-to-day activities. We help communities thrive using our skills, experience and know-how to make a tangible difference.
Read our Foundation review 2017 here.

The difference we are making

We invest £2.5m but we know that the real value is in the impact of our community investment activities on individual activities on individual and communities. See and download our The difference we are making poster here.
We've more than achieved our Young People Target!

Watch our '10,000 young lives improved by 2020' video here.
We want to positively contribute to society's long-term well-being!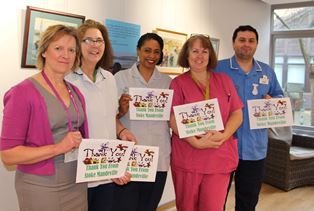 Group Chief Executive Rick Willmott:

"Being a large company means we have the scale to create a huge and lasting positive impact on our society. This is not only done through what we build and maintain; it's achieved through the fantastic efforts of our people who make a major contribution to enhancing their local communities."
In 2016, an astonishing 74% of you took part in community activities, contributing to our fantastic achievements. Thank you for all the hard work you have done to make this possible.
Some of the activities we carried out in 2016 include:
Providing

over 950

work experience opportunities



Holding one-to-one individual discussion sessions with 630 young people

Attending 96 school and college careers events visited by over 11,000 young people

Visiting over 100 schools and other organisations and talking to nearly 8,000 people

Supporting 198 Community development and other local events providing support to over 11,500 people

Taking part in 199 fundraising events for charities and good causes
The volume and impact of the activities delivered have greatly increased from last year, suggesting that we are getting better at delivering social value, and being more efficient with our resources as a result.
Our approach to adding social value is becoming increasingly recognised by our customers - feedback from one was "the social value submission made by Willmott Dixon was the single differentiator which secured the project.
Our achievements earned Business in the Community's prestigious CommunityMark and as a leader in the field of social value, we contribute to forums that shape Government policy and strategy (we were recently mentioned as an example of good practice in government's Review of the Social Value Act).
Social and community investment and engagement is locked into our corporate DNA! The Foundation allows us to focus the impact of the time and money to helping achieve improvements to society's well-being.
Social Value
Read our publication on social value here. Adding social value is something we believe passionately in we regularly take part in forums and round-table events on the subject. This publication captures some of our contributions to these debates, drawing on examples from our company's activities.