Reimagining town centres
Richard discusses a 'once on a generation' process of renewing the high street that will lead to lasting change with local landscapes.
As I look at what is happening now in towns and cities, I'm really excited. We are in the midst of a 'once on a generation' process of renewing the high street that will lead to lasting change with local landscapes.
How local authorities navigate this often complex process is the clever bit as it's certainly not a 'one size all' approach. Willmott Dixon looked at this over the summer with its Brilliant Buildings white paper, Reimagining Town Centres, which analyses the many strategies now being deployed. One of the strongest messages to emerge is this: no one is better placed to regenerate a high street than those who run it.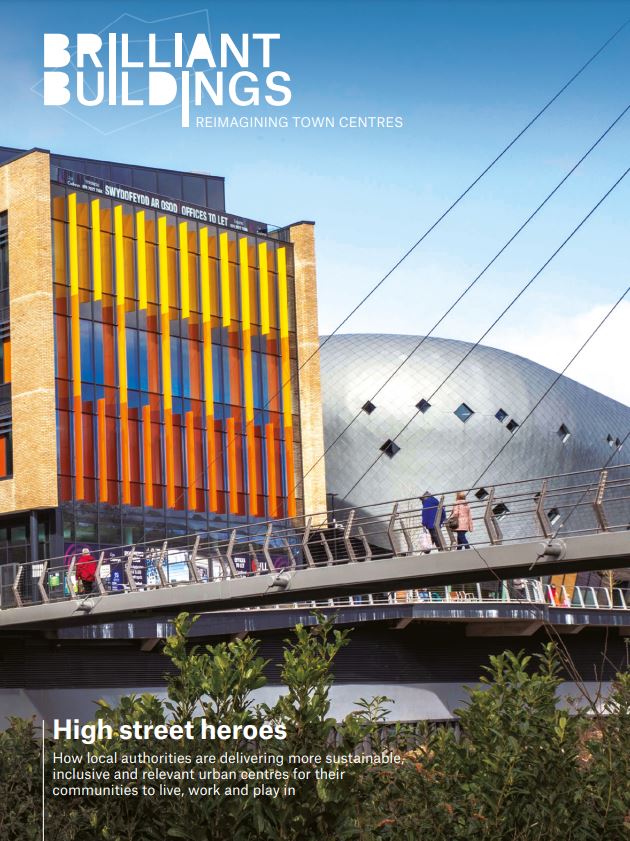 Download your copy of Brilliant Buildings - Reimagining Town Centres
The future of town centre placemaking means addressing four important challenges: social parity, community spirit, healthy transport, and access to open spaces and greenery. Underpinning this is a need for new, disruptive local approaches.
In the past, regeneration has been driven largely by the private sector, making it vulnerable to the cyclical nature of markets. Private sector funding is a must – but not at any cost. Many local authorities have already made great strides in leveraging funding to create investable masterplans, while retaining control.
As our white paper shows, there are many successful examples where local authorities have taken the lead, defining value through the lenses of their communities and the belief that creating sustainable, liveable population centres hinges on the ability to attract people back into them.
However, towns and cities face challenges. Constrained by limited resources and the need for specialist capabilities which may no longer be there, local authorities are adapting. This includes creating arms-length companies to attract talent from the private sector or partnering with companies who bring the expertise to accelerate regeneration without the need to cede control.
New approaches
Using the raft of funds on offer from Government, councils have shown they are adept at attracting private investment while still controlling the overall direction of travel. Clever combinations of borrowing, funding and private investment are making previously unviable schemes more realistic.
Housing remains a key driver, but now it's a more diverse mix – attracting a wide range of people who can plant roots and be a long-term part of the community. Lessons have been learnt too. While previously a regeneration strategy involved selling off the most attractive sites to be developed for the highest return, creating a disconnected patchwork of standalone developments, now councils are controlling the process to generate more connected communities, linked to each other by new public realm space.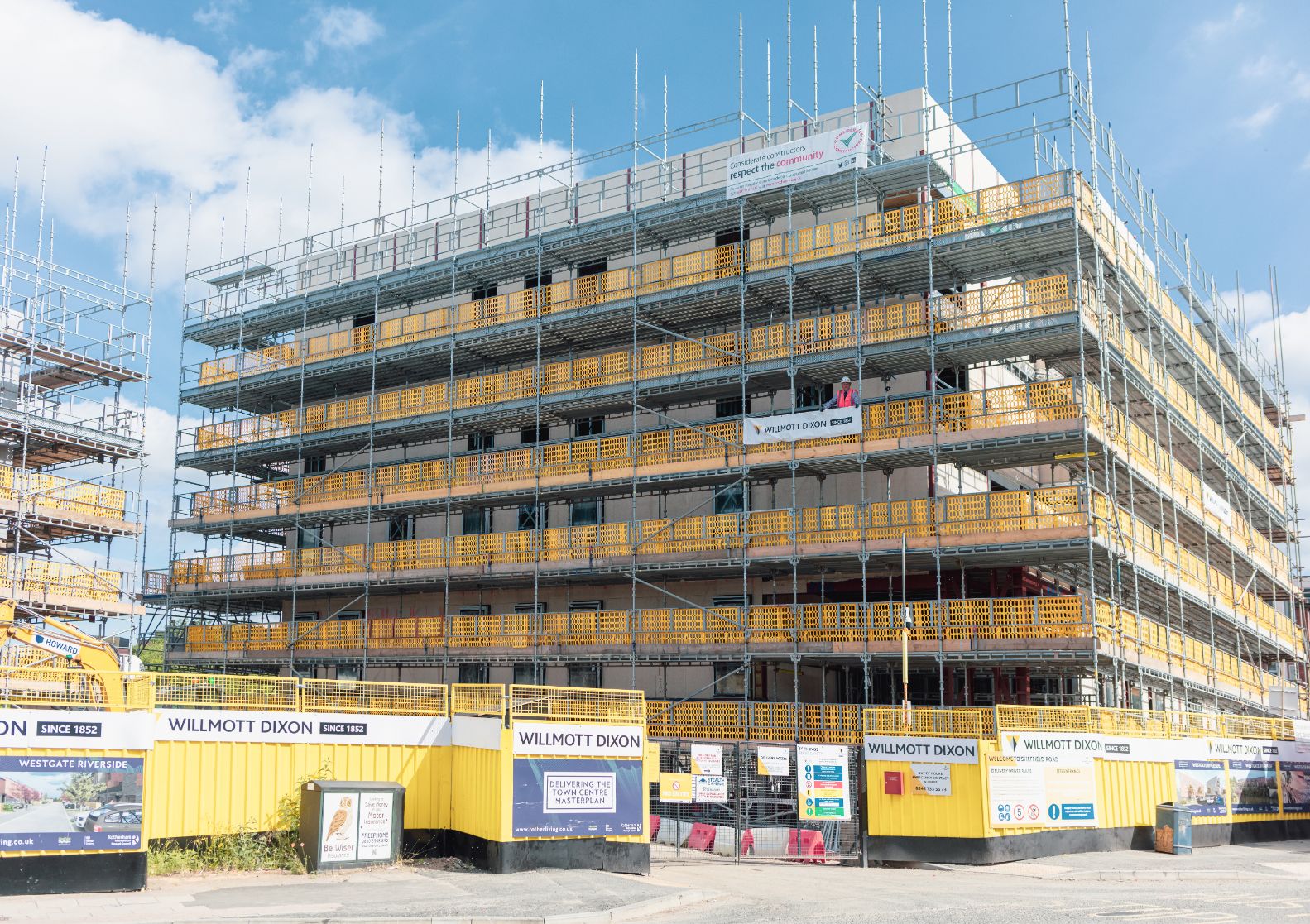 Rotherham (pictured above) is developing a mix of housing tailored for local needs that it meticulously researched. And it is starting on hard-to-develop sites to pump-prime the market; an approach which the council's head of strategic housing and development Jane Davies tells us is already working.
Exeter too is remodelling its local market. The council's arm's-length housing development company Exeter City Living has been designing its homes to Passivhaus standard for the last 14 years. With a supply chain that can deliver to this standard, building to Passivhaus levels of energy efficiency and comfort has become viable for other developers, without a premium on cost, according to Exeter City Living managing director Emma Osmundsen.
There must be diversity of other uses too. The value of night-time and leisure-driven economies are already understood, but what of other new roles for town centres? The pandemic showed us that department stores could become vaccination centres and exhibition centres could be hospitals; now NHS Estates are considering how they relocate clinics and services into more central locations, while colleges and universities are becoming a more strategic part of increasing town centre footfall.
Vision
Many regeneration stories are just beginning, yet successful ones will share one thing: a clear vision that has been successfully articulated. While the political background may change, it will be within communities where the answers can be found for successful high street renewal.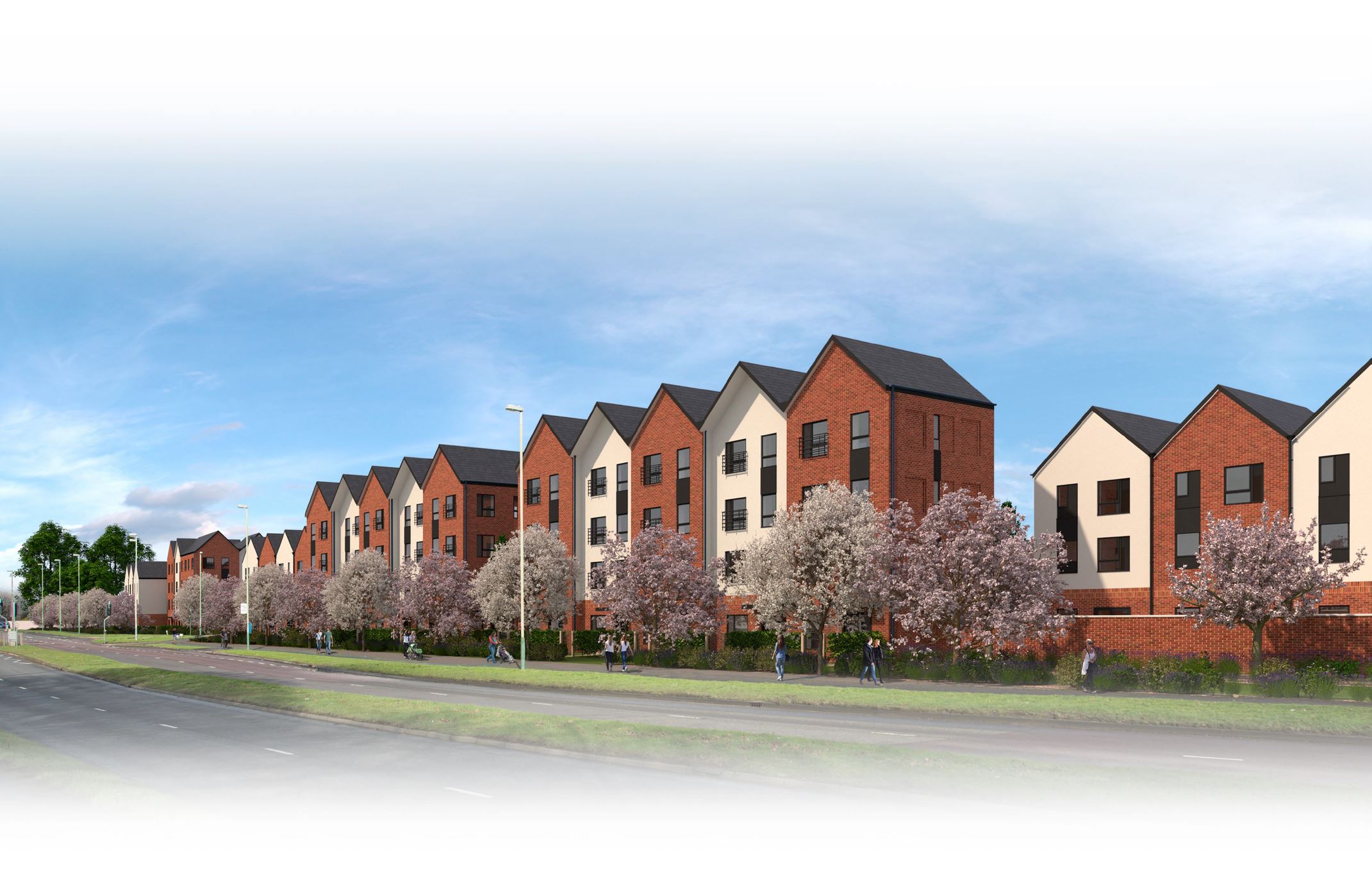 Our Queens Drive development in Swindon
Building on local strengths is a powerful way to mobilise support. Swindon are doing this with a bold game plan to put culture at the heart of its rebirth, building on local pride and local groups to create something new and strong – but grounded in Swindon.
Reinventing and repurposing derelict landmarks for cultural use is now a key enabler to stimulating the all-important night time economy. As well as helping to grow support for regeneration plans, refurbishing these existing assets is an effective way to reduce carbon emissions, saving all that embodied carbon that would have been produced during demolition and the use of new materials.
It is inspiring to see the variety of different local approaches now emerging, many of them borne out of years or even decades of experience and lessons learnt.
Reinventing town centres is complex and ever-evolving. It requires new forms of partnership and collaboration. What better time to start?
Richard was writing for MJ - can you contact him here