Delivering the digital campus
Chris Johnston, digital manager in the Midlands, explains how using digital technologies in an innovative and collaborative way has provided long-term benefits to Birmingham City University.
I can't quite believe it's been seven years since we first had the conversation with Birmingham City University (BCU) about how digital construction could make life easier for their estates team in the long-term. Back then there were no BIM Level 2 processes or guidelines in place so we put together our own and, as a result, our methods were unique and we pioneered and delivered something that had only previously been done theoretically and on small pilots. It was the start of an incredible learning journey to deliver a digital campus together; the three projects that we completed for BCU at Eastside were some of the most progressive BIM projects in the UK.
A catalyst for change
In 2011, BCU was running a reactive-only maintenance strategy, which relied on disparate asset information spread across multiple sources. BCU identified BIM as a potential catalyst for change, enabling them to move to a planned and preventative maintenance (PPM) regime, which would minimise their long-term operational expenditure. The team and I were more than happy to collaborate and piloted this facilities management BIM vision on the £43m, 18,310m2 Parkside Building, which completed in 2013.
During this project we developed the successful standards and procedures that allowed us to push the boundaries of what digital construction could achieve in the projects that followed – the Curzon Building another substantial £46m project in 2015 and its £31m extension in 2018.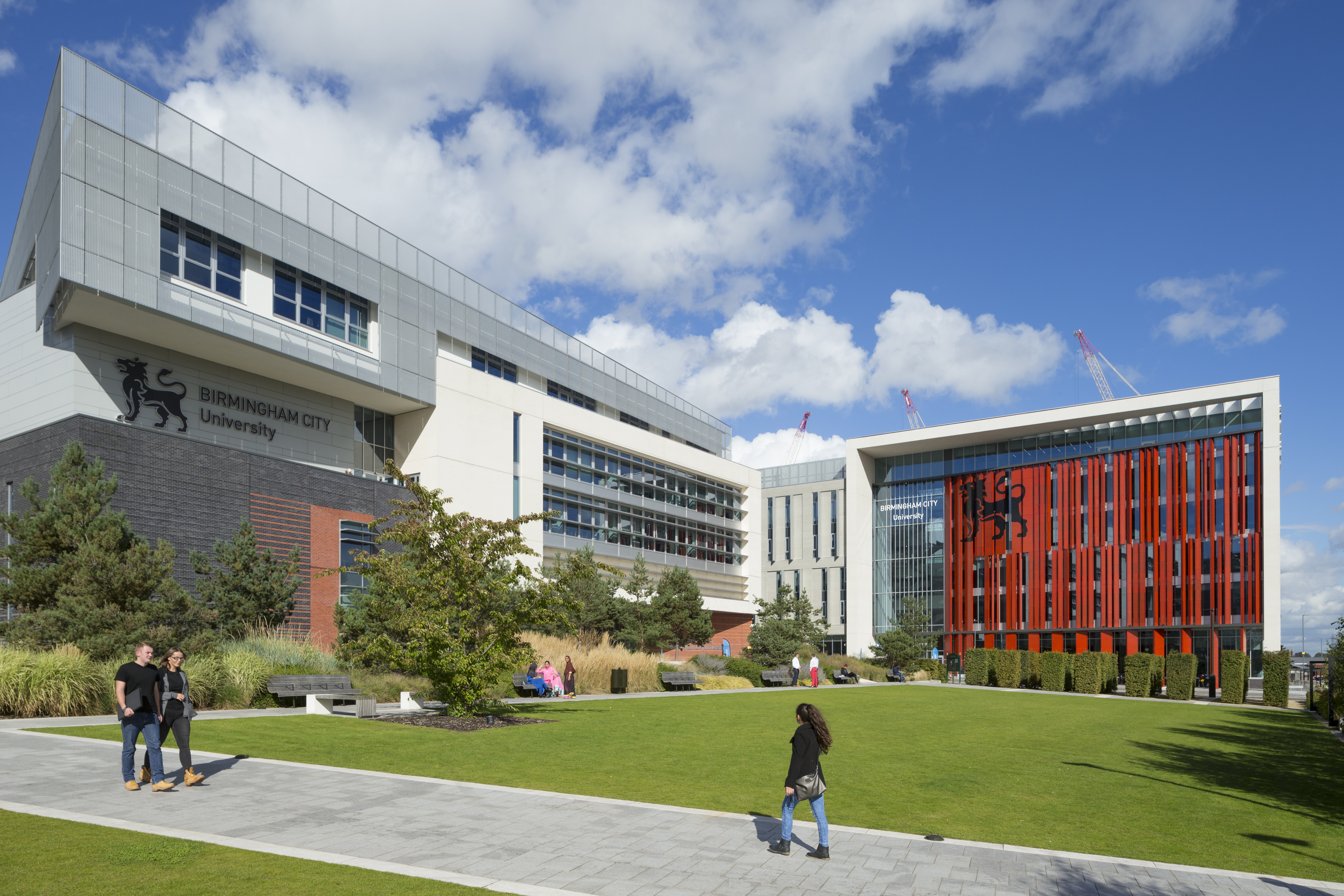 Digital collaboration at the heart of success
We had worked with Associated Architects and BCU since the beginning of these three Eastside development projects. When I sit back and think about the things that made these projects a success, it's clear to me that it was the true digital collaboration at every step of the journey.
During the design phase, each partner had separate disciplinary models that were combined and shared. Using BIM360 Glue meant that all partners could take responsibility for their own model coordination, which saved time and money. We met frequently to discuss programme learnings, our future plans, and to address any challenges – this meant that learnings could be quickly identified and the programme could benefit early on.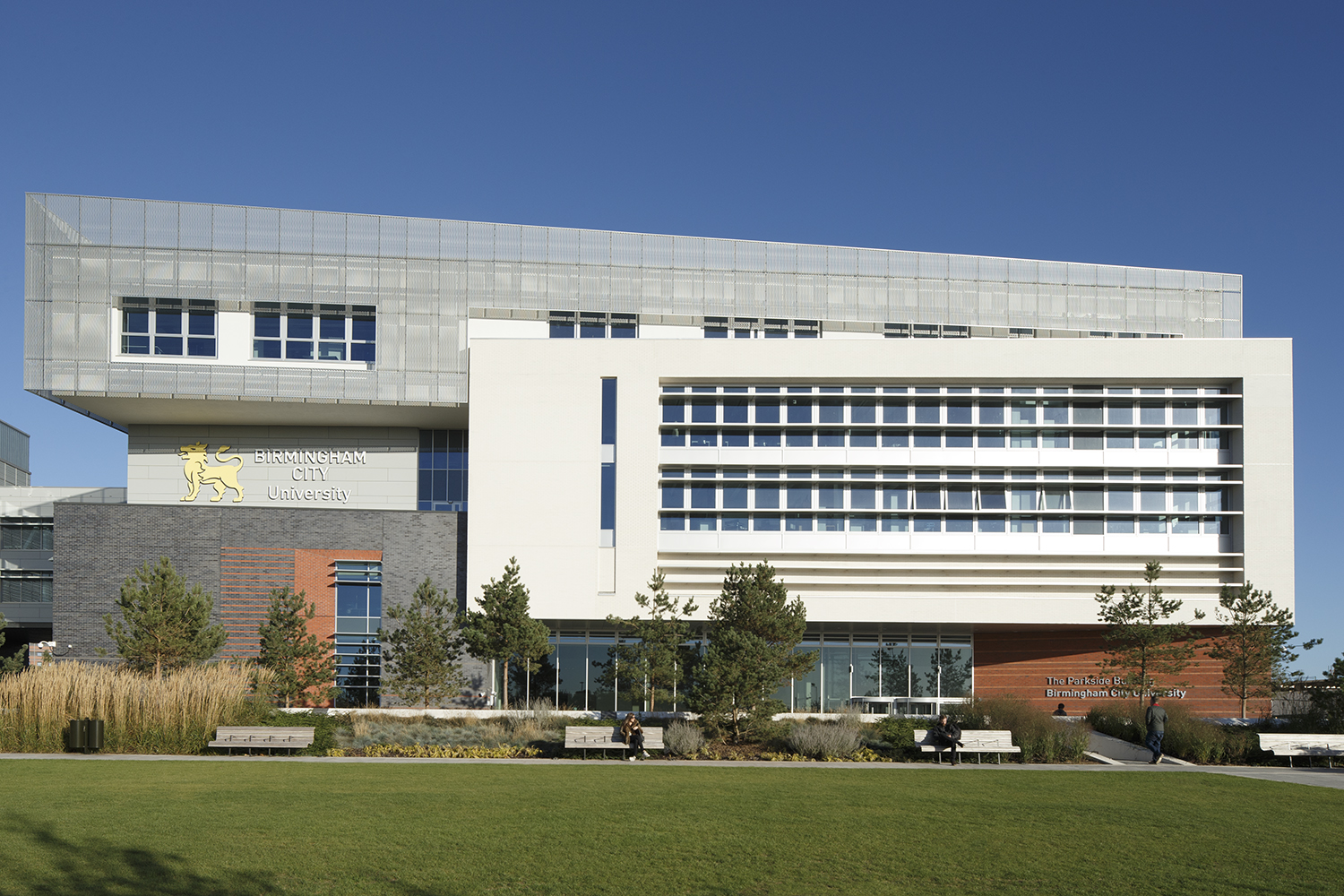 Onsite BIM Cave
Once we were on site, we shared phase models with our partners using Buzzsaw and published them to BIM360 Field. This gave our site team and supply chain partners real time access to a single-source federated model, reducing risk while saving time and money. We had an onsite BIM cave, which gave people 270-degree views of what the buildings would look like, and used this to induct our supply chain partners so they could have a holistic view of the work on site during their package and how it affected ongoing works. This also enabled us to resolve key clashes in the virtual environment before key trades and programme time were affected. Laser point scan verification was used to verify the 'as-built' model and be a true digital asset for them. It's hard to fully quantify the value of all these savings as we didn't track them from the start but we know that £30k was saved by avoiding just 16 clashes on one of the projects and this is without estimating the added value to the customer through the building's life cycle!
We delivered data rich asset models, which were hosted on mobile, and linked assets by barcode back to the O&M information. Point cloud surveys verified the accuracy of the 'as-built' information and linked installation photographs back to the model. This gives BCU an accurate record of their facilities whenever and wherever they need it. It is a long way from stacks of paper O&M files!
Post-build we added SFG20 references to the assets so that BCU could utilise the information for its PPM, making the transition from a new created building into a live facility that much easier.
Without having a digital approach to construction, BCU would have had to spend a lot of time gathering the information that they needed for its ongoing maintenance programme. Working in this way meant that work could progress faster as people had the information they needed at their fingertips, which actually showed its worth in one of the earlier projects where we saved eight weeks in programme time.
Overall, the projects have been a fantastic experience, resulting in a cutting-edge digital campus that has set a blue print for the future!
Watch our film about our digital journey at Birmingham City University: