Be brave, be bold, be Armin!
Armin Salvatore shares his remarkable journey from living in a disruptive hostel at 16 to mastering his A Levels and joining our management trainee scheme.
As part of the Building Lives strand of our Now or Never sustainability strategy, we pledge to support people who face significant barriers to be in, or on the path to, good careers, with a commitment of creating 100 opportunities at Willmott Dixon. Armin is the first person to join the business following the pledge and shares his inspiring story.
Exceptionally challenging living circumstances
Armin explains:
"I had to leave home at 16 whilst I was preparing for my GCSEs. Having entered into a system to provide me with a safe place to stay, I found myself staying in a hostel in Hertfordshire. This continued to be my living situation for just over 22 months with around 12-15 other young people from different situations with a range of different needs.
"I found the hostel to be a very challenging living situation, there was very little ambition or aspirations from the inhabitants. Over half of the people staying at the hostel were unemployed and not in education or training, with limited activity to fill their days. This led to the hostel being noisy, especially throughout the night as many stayed up partying and playing music until the early hours of the morning, with no reason to wake up the following day. The hostel was often a hostile place with the police making regular visits to other residents, drugs and alcohol abuse was prevalent as well as anti-social behaviour amongst other people living at the hostel.
"I knew this was not where I wanted to be or how I wanted my life to progress, which made me even more determined to further my education. I completed my GCSEs and went on to sixth form, studying Psychology, Sociology and English Literature and Language. I graduated in the summer of 2020, achieving three Bs. During my time in the hostel, I was committed to furthering my future in a positive manner and leave my living situation behind, which is where my relationship with Willmott Dixon started.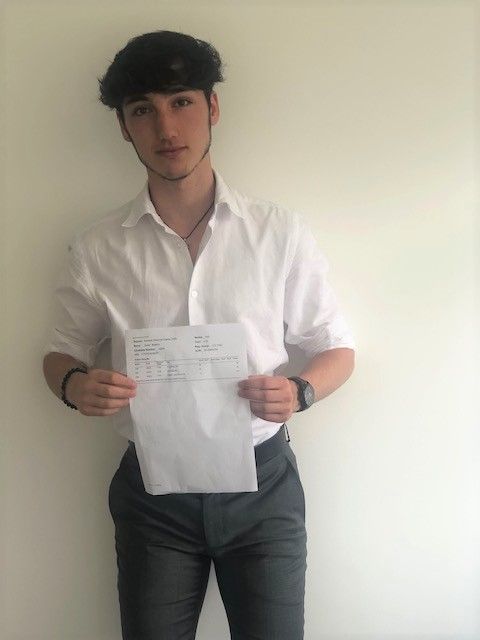 Despite the challenges Armin faced, his determined work in the face of adversity saw him achieve three B's at A Level grade during 2020
The impact of Willmott Dixon's social value program
"I attended an employability event at my school, this was attended by Natalie Sidey, Willmott Dixon's Social Value Manager for the London and East region. I spoke with Natalie at the end of the day, explaining my living situation and that I simply couldn't wait to work. I think she was impressed by my determination to overcome the barriers imposed on me and further myself. This led to Natalie offering me a work experience placement with the social value and sustainability team at Hitchin.
Natalie has spent more than 90 hours mentoring Armin throughout his A Levels, whilst also helping him with housing applications
"Before meeting Natalie, I hadn't considered the wealth of opportunity the construction industry offers, and that they extend far beyond the construction site's boundaries. Although a little daunting at first, I found my feet and grasped the opportunity with both hands. I attended careers events and employability workshops as well as spending time working on an inclusion and diversity project. These opportunities allowed me to develop my interpersonal skills as well as learning more about the industry.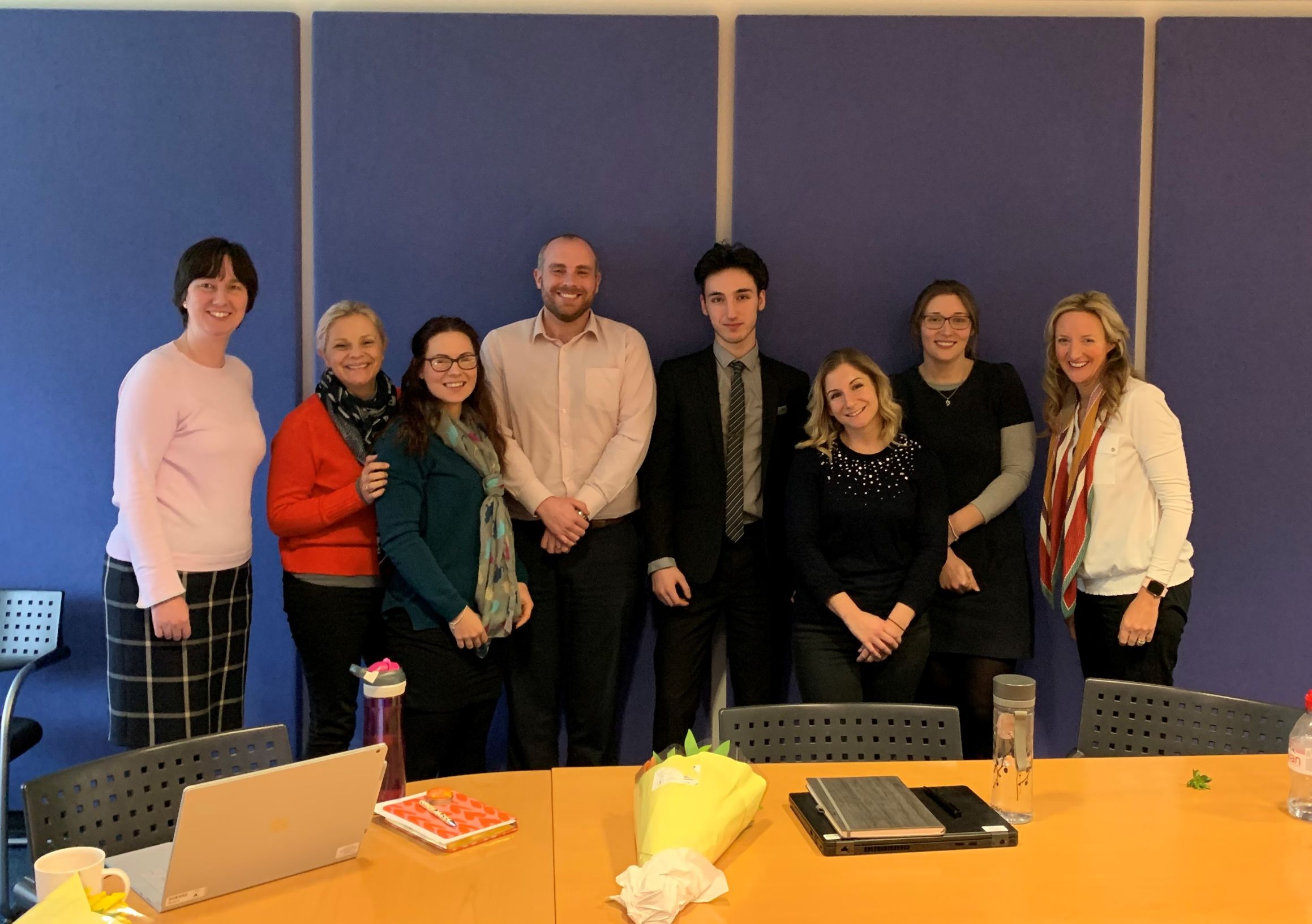 Armin with the Willmott Dixon Learning and Development team during a second work placement
"Following the successful work placement, I was offered the chance to take a second opportunity with Willmott Dixon, this time with their group learning & development team. This provided a different set of tasks and I enjoyed being able to apply the learnings from my psychology studies to the tasks at hand.
"Whilst the work experience with Willmott Dixon was great, the help and support I have received from Natalie has been exceptional. Whilst completing my A Levels, Natalie held fortnightly mentoring sessions with me. This continued throughout lockdown and she has helped me with housing applications, apprenticeship applications and preparation for interviews, she really went above and beyond and I am so grateful!
Joining the Willmott Dixon management trainee scheme
"During the summer, Natalie suggested I applied for the Willmott Dixon management trainee scheme. The process was very competitive and challenging, as I was competing against people from a range of backgrounds and expertise, with many holding higher level qualifications than me. Despite the competition, I must have impressed as I was offered a management trainee position in the HR department at Fortem, a Willmott Dixon company. This was amazing and after starting in September I am enjoying the role and learning a wealth of news skills. With a consistent wage, I have been able to move into private rented accommodation and I can't wait to have a place of my own.
Staying positive in difficult times
"I am often asked how I got through the most difficult times of living at the hostel and what drove me to gain an education and resist drugs and alcohol, despite the constant pressures. I kept telling myself 'what would Armin in ten years' time say to me, the one with a house, car and fantastic career – to be brave, be bold and be Armin'. This drive and knowing that this is not how my life is going to be really kept me going throughout the most difficult of times – as well as regular trips to the gym! I challenge anyone who is feeling their life is not leading in the direction they want, to reach out, to make positive change and keep true to their aspirations."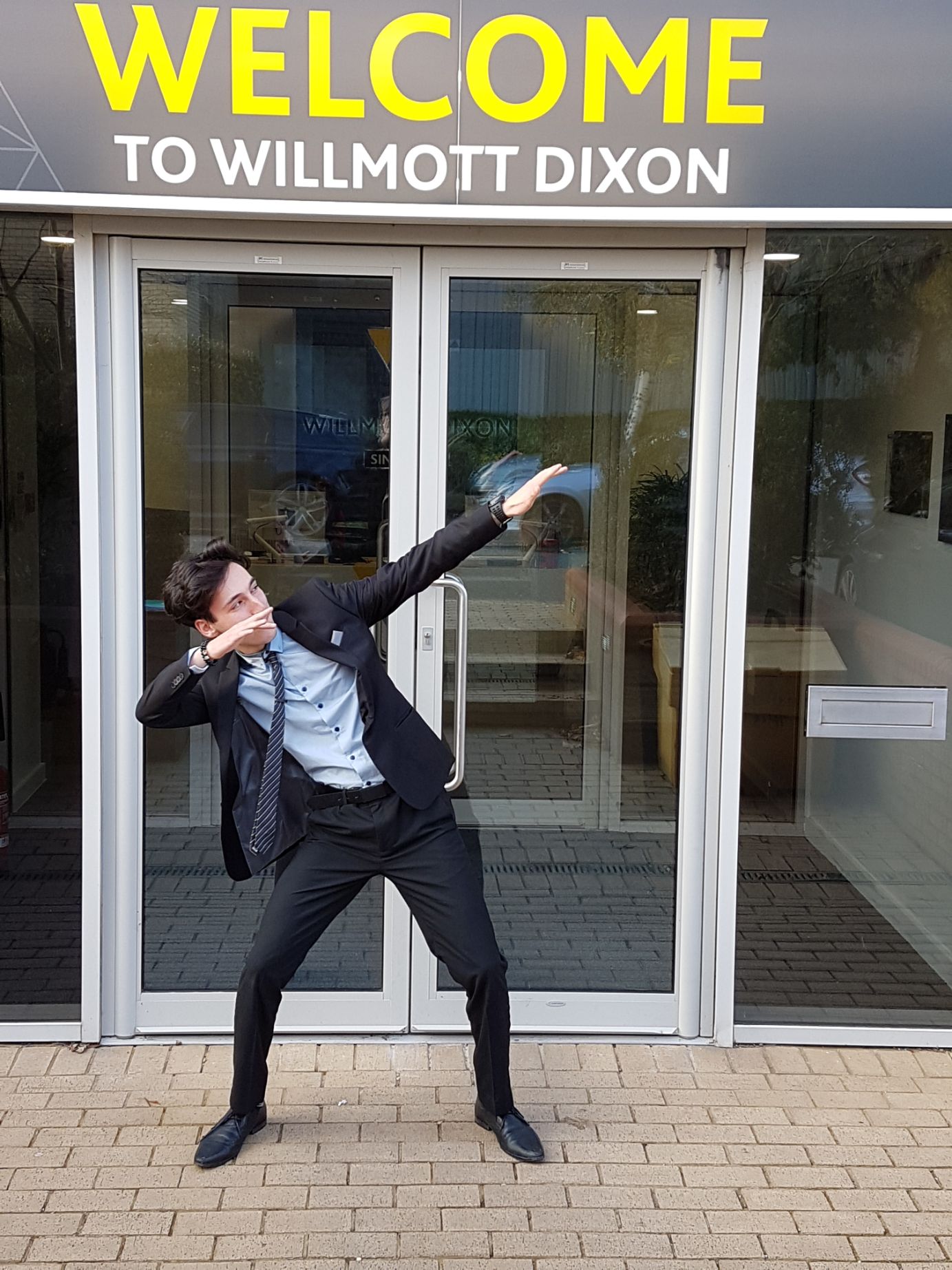 Following two successful work placements at Willmott Dixon. Armin applied for the Willmott Dixon management trainee scheme and is now working as a management trainee in the HR department at Fortem, a Willmott Dixon company.