Alexandra Palace - restoring an icon
Simon Wilson is senior operations manager on our restoration of Alexandra Palace's East Wing. He tells us what it's like to restore one of our nation's icons…
Working on heritage properties is a totally different experience to new builds. To restore a famous iconic building is a privilege; but also brings huge new challenges.
Complex projects
One thing you get with these projects is complexity; you never know what you will uncover! And this means taking a very different approach when compared to new build.
You have to plan even more thoroughly and highlight possible risks in advance as much as you can, but even then you never quite know what you may uncover as you carry out the works. It also means liaising with lots of different partners; apart from the customer, you also have heritage officers and organisations such as Historic England over every change to the original plan/scope.
This means being flexible and prepared to adjust your plans as the works unfold. At Alexandra Palace, we were expecting to carry out a limited amount of strengthening works to the roof trusses. When they were uncovered, we noticed an increased level of decay that hadn't been planned for; this meant re-sequencing our programme to allow for double the amount of works.
You have to react positively and have patience. It's about being prepared to think out of the box and find solutions that are sympathetic to the building but also to our customer's budgets.
Customer approach
The sense of unpredictability is one of the reasons customers are cautious to take on a restoration; with budgets tight it is a daunting prospect to have so much unknown. Our approach is to be as prepared as possible and totally transparent with the customer on what we perceive to be the risks and opportunities. We must understand what the customer wants to achieve from the building, how they are planning to use it and identify what is essential and non-essential in respect of delivery.
Sometimes you have to have very difficult conversations with customers to ensure that we maximise their budgets and time constraints and ultimately achieve their vision. When issues happen, it's essential you tackle them as 'one team' and work collaboratively to find the best solution.
Be sympathetic and realistic to both the customer and the building - you are balancing what is achievable with budget and also with a building that has often been standing for many of years.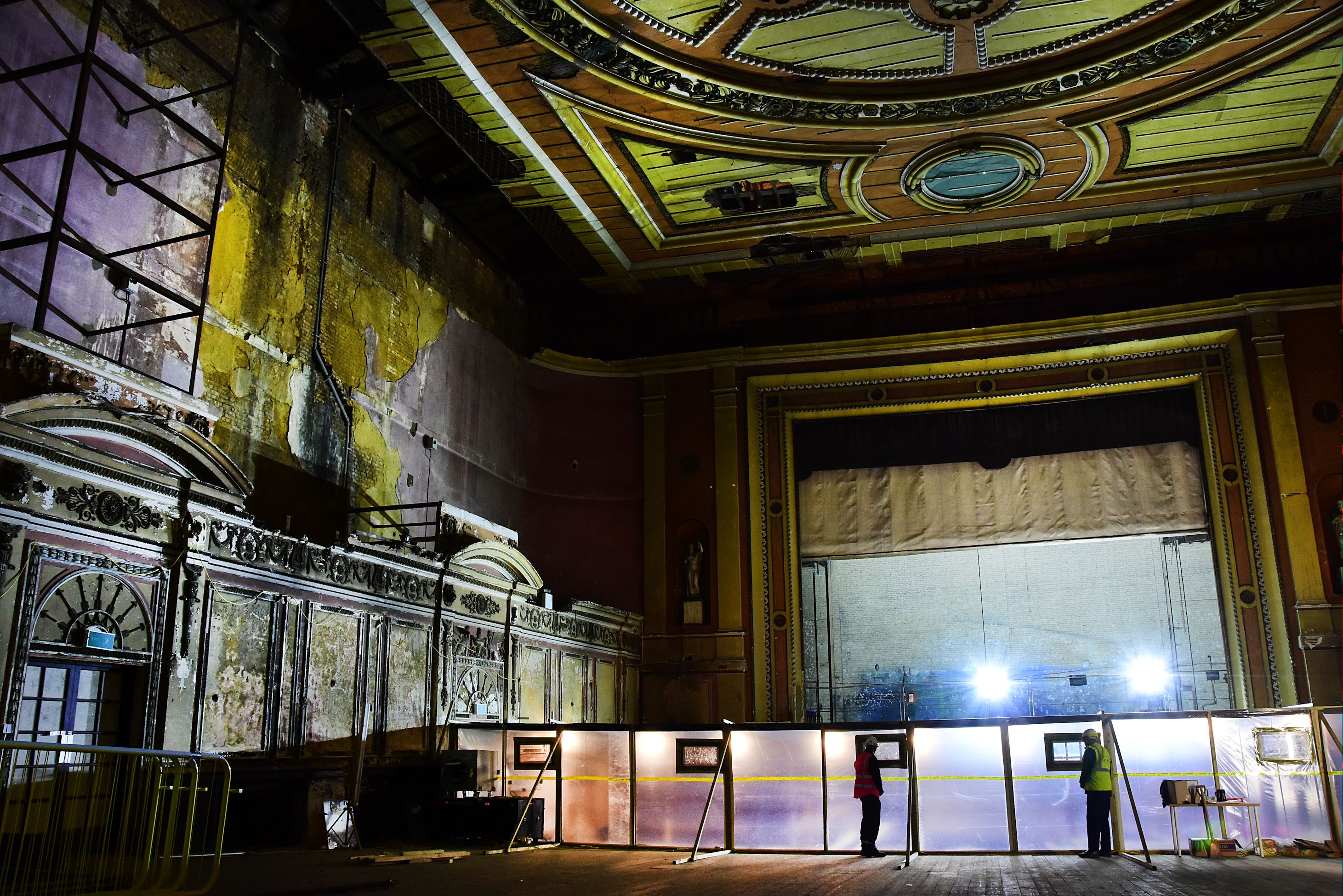 Leaving a legacy
Although there may seem like lots of challenges with restoration the rewards are truly awe inspiring.
You really are leaving a legacy, both professionally and personally; you are a custodian of these iconic buildings while you are there and I never fail to feel the weight of responsibility of leaving the building in a better place than when we started.
What is striking is when we have young apprentices or trainees working on heritage projects, they are 'wowed' by the buildings they are working on, it is a fantastic way to inspire new people into the industry - at Alexandra Palace I have never had so many requests for work experience!
Restoring our heritage properties is an opportunity we should all embrace, these buildings are part of our history and identity - there are so many benefits to keeping them as useable spaces. From a sustainability perspective as well, it is very wasteful to tear down a structure if you can bring it up to modern standards and invigorate life back into the building.
Working at Alexandra Palace is an experience I will never forget and I am very proud to have had the chance to be part of a restoration which will allow people to enjoy it for generations to come.
What's next?
Throughout my career with Willmott Dixon I have been lucky enough to work on several heritage and listed buildings including Bridgemasters House on Tower Bridge and St Mary's Hospital. Next, I am taking my experience at Alexandra Palace onto the famous Hurlingham Club in Fulham – I look forward to the experience!
Read 'Brilliant Buildings - restoring our icons' to find out more about our work on heritage properties.