Kingsgate House in Chelsea
Affordable homes to rent in one of the world's most expensive places to live
The seven-storey Kingsgate House on London's famous Kings Road provides 43 affordable homes ranging in size from one to four bedrooms.
It provides excellent homes for people living in the Royal Borough of Kensington and Chelsea.
Sustainable living
Kingsgate was built using much lighter, cross laminated timber and was the first major building project in the world to be PEFC certified – demonstrating that all
the timber used was both sustainable and ethically sourced.

Kingsgate House also has eye-catching green photovoltaic (PV) cells, which
run vertically down the front of the building and are designed to look like a
living wall. The PV cells generate free electricity and help shade the apartments from the sun. Each apartment has its own recessed balcony which stays cool
during the day.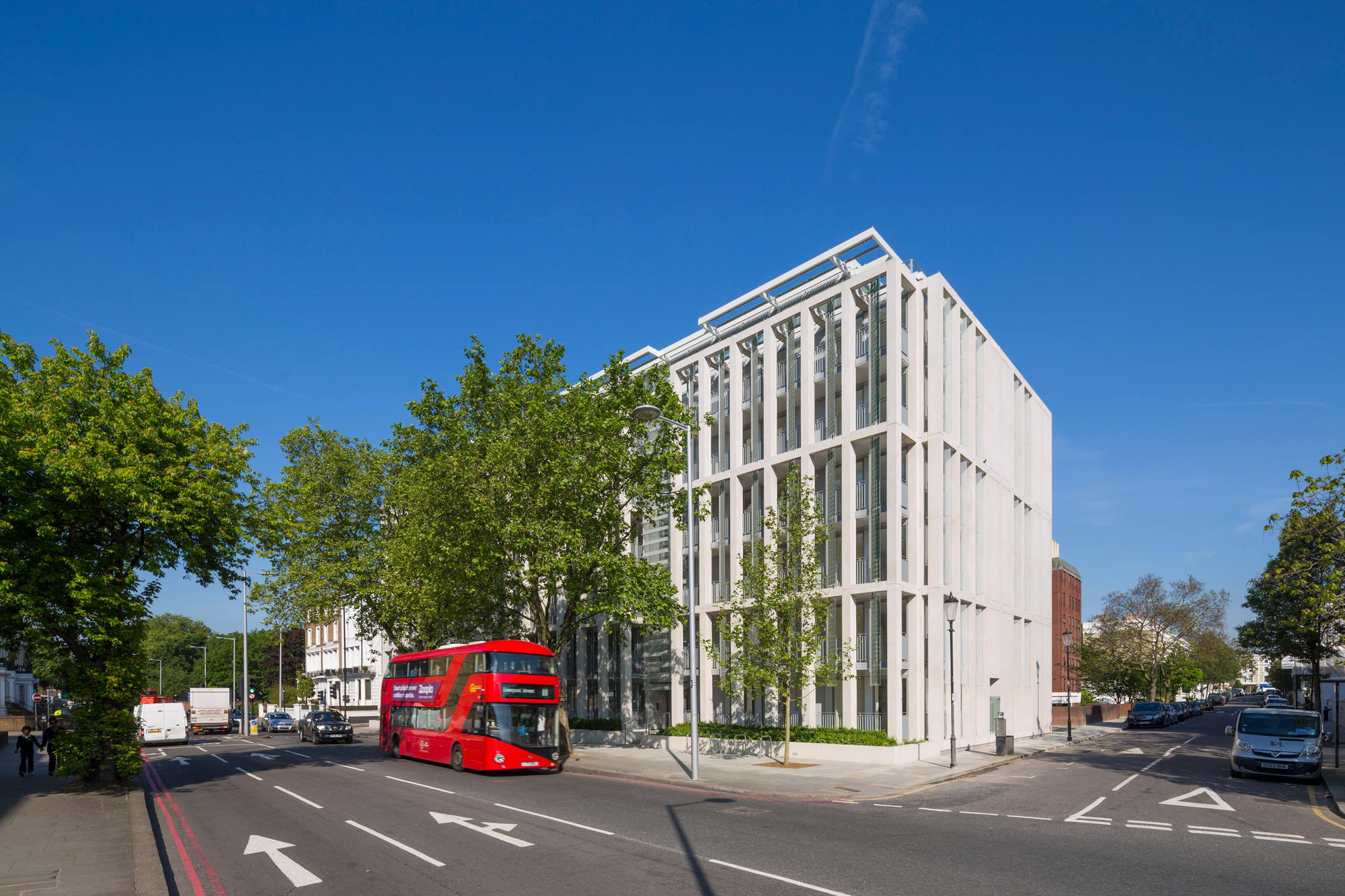 Background
The site area is approximately 1,345m2 (0.13 hectares) and was previously a
red-brick office block which had been the home of Penguin Books.
It has been built especially to allow local people to live on the Kings Road on affordable rent.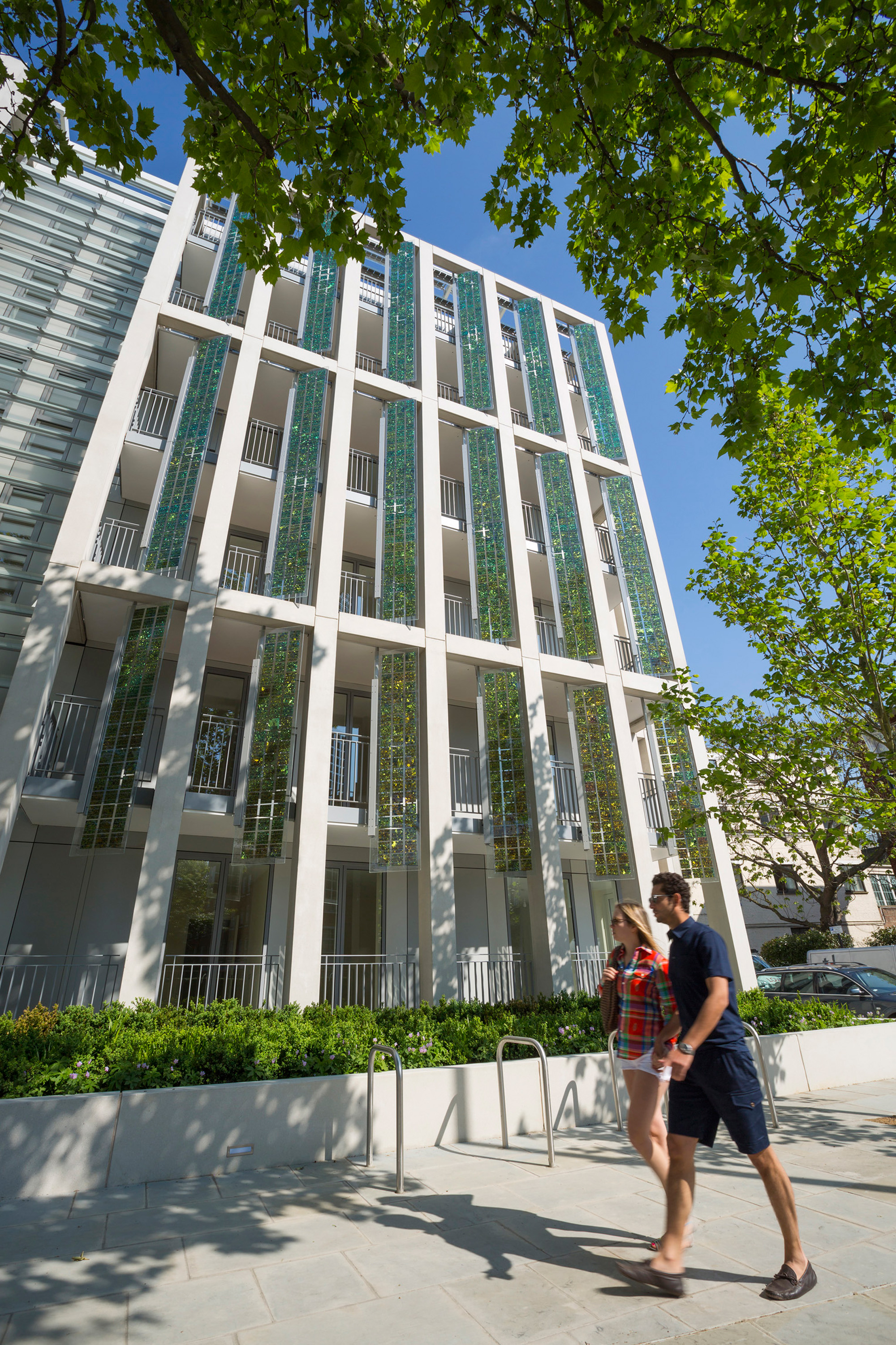 PROJECT HIGHLIGHTS
First project to use PEFC certified timber

High quality homes in the heart of Chelsea
Built making extensive use of cross laminated timber

Considerable environmental benefits, including energy and weight savings

95% of construction waste diverted from landfill

Famous photovoltaic integrated wall
PROJECT DETAILS