We are delighted to report that this past year has seen Scape's Major Works Framework continue to meet the shifting challenges of our clients within the public sector, across a variety of sectors.
Download the full report, Scape Review 2013-14
Since 2006, in collaboration with our clients, Willmott Dixon and Scape have delivered 208 projects across a wide range of sectors throughout the UK.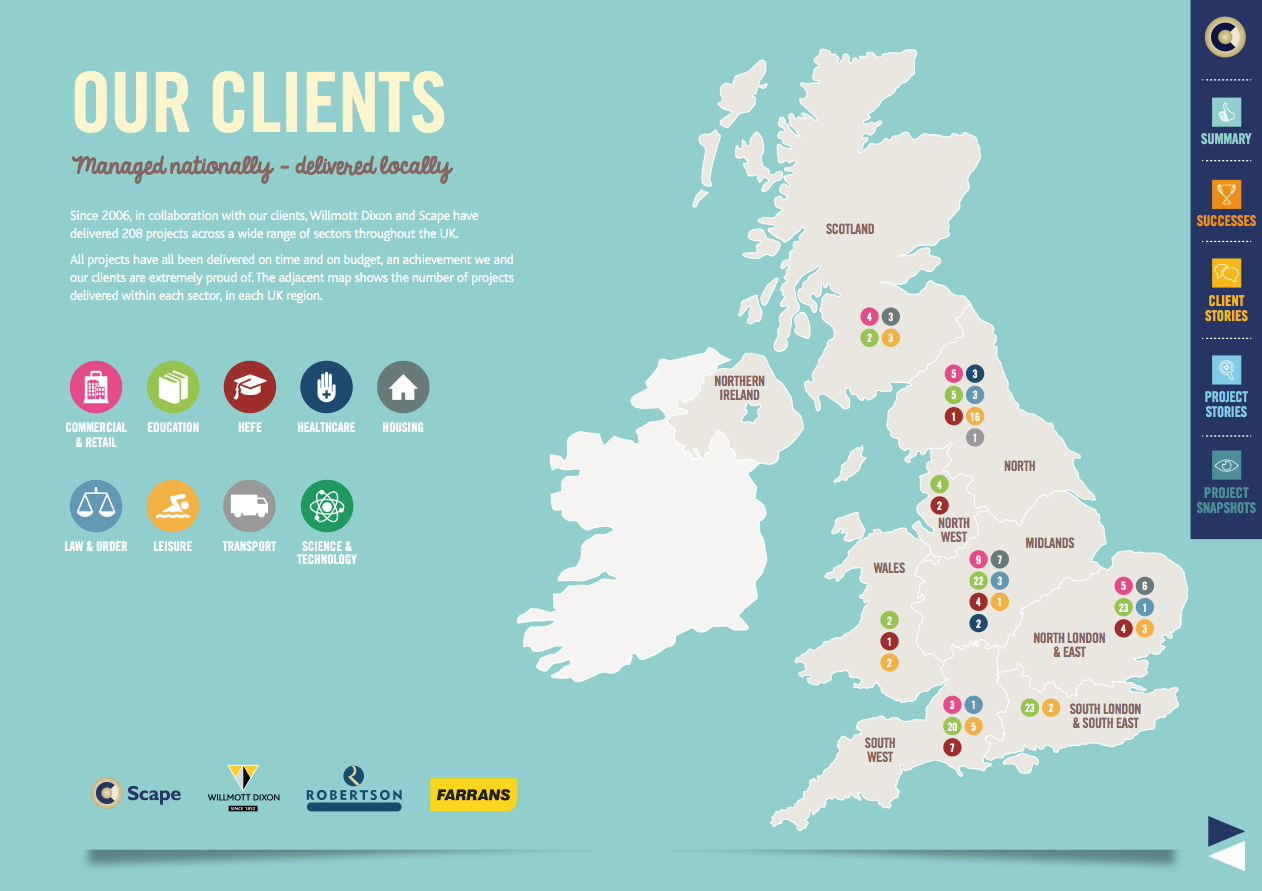 All projects have all been delivered on time and on budget, an achievement we and our clients are extremely proud of.