Our commitment to outstanding customer service
Pauline Chatt, our national customer service manager explains that it has never been more important to deliver an outstanding customer experience.
6 October 2020
Led by The Institute of Customer Service, National Customer Service Week takes place between the 5-9 October 2020. The week-long campaign is designed to raise awareness of customer service and the vital role it plays in maintaining strong customer relationships, customer retention and the growth of the UK economy. Pauline is at the forefront of our CSP (Customer Satisfaction Process) programme, which has seen us carry out over 1400 customer interviews over the past three years.
An extensive process
Pauline explains "we take delivering an excellent customer experience very seriously, whether it's a £1m school extension or a £50m prime mixed-use development. Our comprehensive Customer Satisfaction Process requires us to engage with our customers at key stages in every project journey throughout pre-construction, delivering on-site, at practical completion, and to the end of defect liability. Whenever possible we carry out interviews face to face and each customer review is recorded, transcribed, and loaded to our Customer Satisfaction Portal. This process allows us to share valuable knowledge of the key things that matter most to each of our customers amongst our delivery teams, regardless of physical location.
"Since introducing our latest Customer Satisfaction Process in 2017, we have completed 1408 customer interviews. In addition to the detailed feedback on the customer experience, we also ask our interviewees to rate our performance on a scale of 1-10 across a range of areas, since inception, some of our key findings include:
71% of our customers rate us 9 or 10 out of 10 in terms of how valued they feel
79% of our customers rate us 9 or 10 out of 10 for how likely they are to work with us again
The quality and professionalism of our people is always one of the areas receiving the highest ratings and in 2019, 76% of customers interviewed rated our people either 9 or 10 out of 10.
In 2020, we are receiving excellent feedback regarding the implementation of Covid-19 safe working procedures. Currently the average response rating to the people question for 2020 is 9.06 out of 10"
Adapting quickly to Covid-19 challenges
Pauline believes the efforts of our site teams during Covid-19 has taken customer service to a new level.
"Our resilience, agility, professionalism, collaboration, people and culture have all been highlighted during the Covid-19 crisis. We have demonstrated a quick response to changing the way we deliver projects on-site and through the planning and project mobilisation and delivery stages. This has helped us to cope with a change in resources; protect the health of employees and customers; respond to sudden changes in customer and stakeholder needs; maintain supply chain service and goods partner arrangements and embrace technology for virtual site tours, customer workshops and customer briefings. Some of the key standout highlights for me have been as follows:"
Going above and beyond at Springfields
Pauline explains "we are building 'Springfields', a 65 apartment extra-care home in Ashby de-la Zouch for emh care & support. During March and April whilst the customer was struggling for PPE at its care homes, our site team, with the help of their supply chain partners were able to work quickly to source vital items for their staff. The team also scored an outstanding 45/50 for their virtual CCS audit, with additional praise being accredited to the Covid-19 safe working measures that were quickly implemented.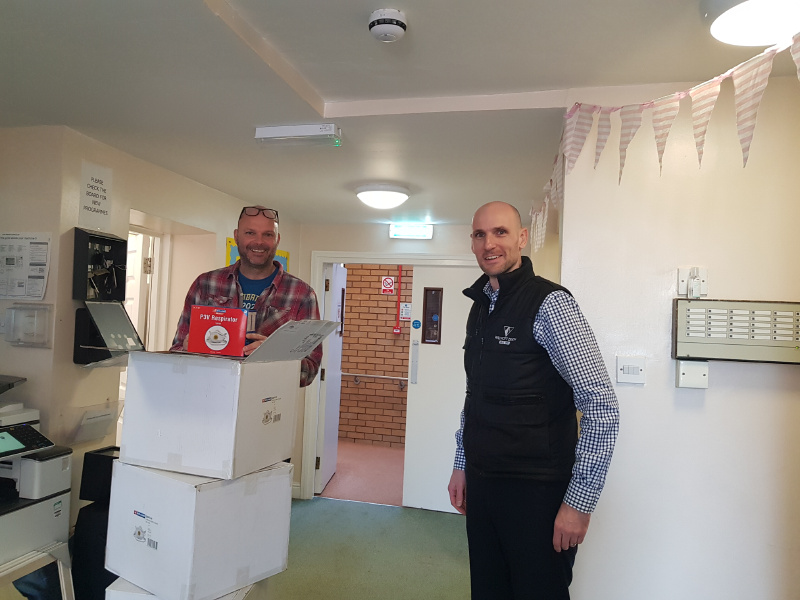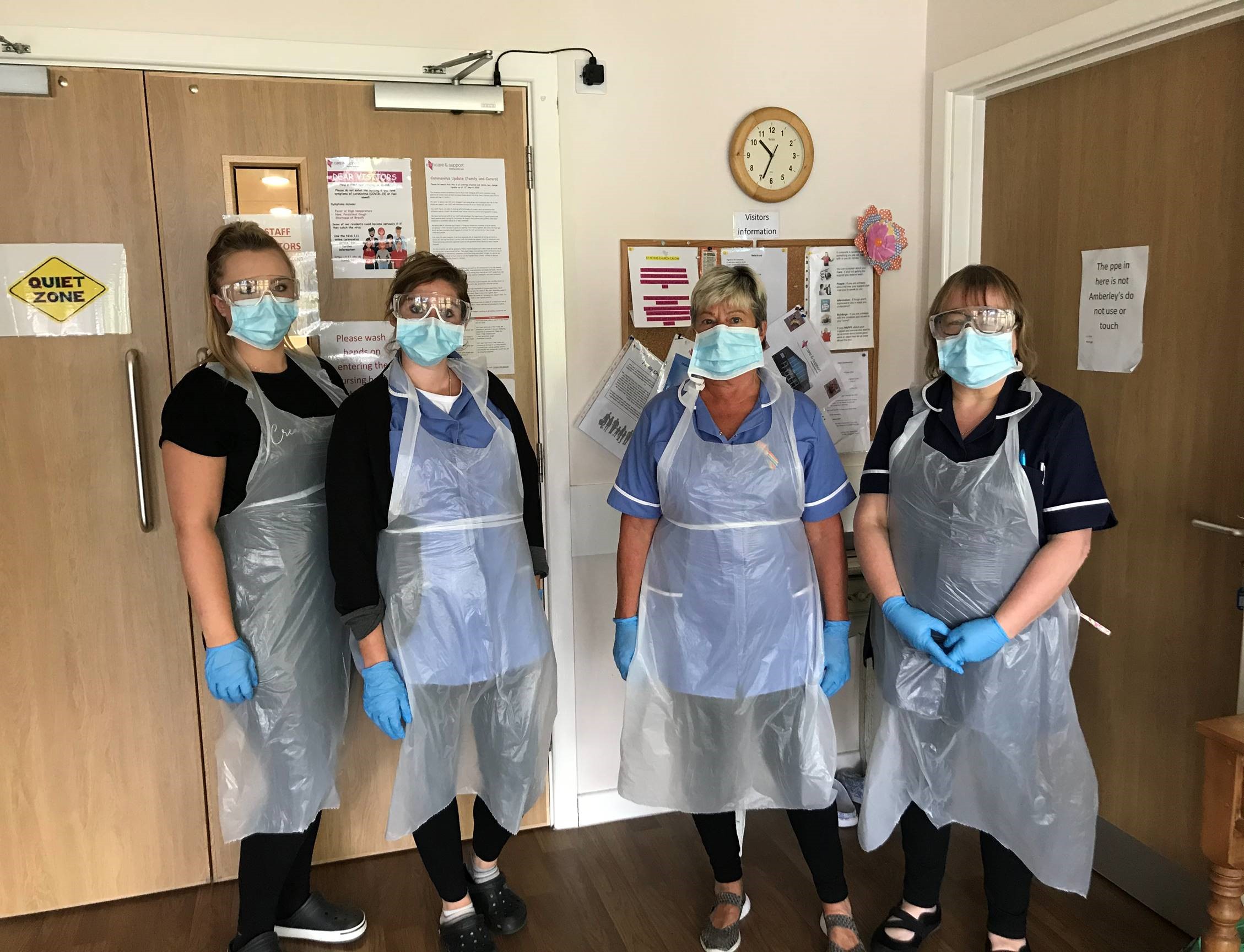 During a time of national crisis, through the quick thinking out of site team and supply chain partners, we were able to source and donate vital PPE for emh care & support's care homes
"The team have had the full support of the of the customer, Jo Grainger, Executive Director of Care & Support at emh care & support, who has commented:
"The Willmott Dixon team is doing a great job of keeping our Springfields project going, safely. Further to this, when we had no masks for our care team to use, the team were amazing. They sourced 300 special masks designed for when caring for people with the signs of Covid-19 and personally delivered them masks to one of our sites in Matlock – massively above and beyond the call of duty I would say."
Read more about the Covid-19 safe working practices we embedded at Springfields here.
A national duty to build houses
Pauline explains "given that an estimated 8.4 million people in England are in unaffordable, insecure or unsuitable homes, with over 400,000 people either homeless or at risk of homelessness, we have seen it as our national duty to keep building essential housing. This has been particularly evident at Ashton Rise, a new 133 dwelling development in Bristol, led in collaboration between Bristol City Council and Willmott Dixon featuring 40% affordable social rent council homes.
"Innovations to keep the site open throughout Covid-19 have included widening pedestrian routes, creating hold points in bottleneck areas and setting up hand cleaning stations. To ease congestion at busy times of the day, a lunch and break rota was created. This was furthered through the creation of additional breakout space by adapting some of our housing plots into temporary canteens and break areas. The outcome has been a productive site and the forefront of meeting the housing crisis. It was only fitting that Jane Brown, our first resident at Ashton Rise was a key worker, who had some positive words for our team:"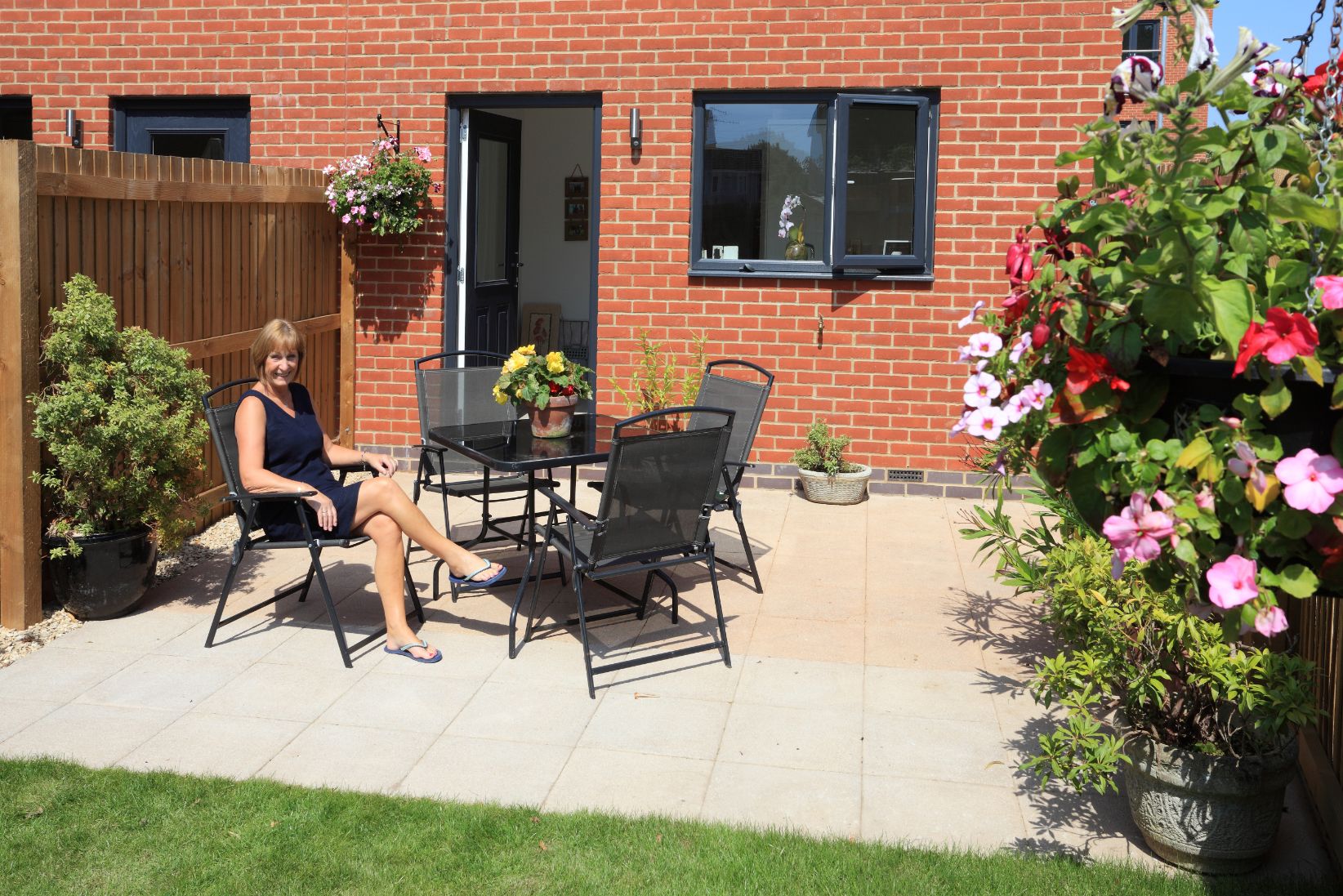 "The house is just everything I want and more, and I'm so pleased I decided to put in some research and reserve so early on. It's in such a convenient location for me too. If I don't fancy driving to work, there is a bus stop just a few steps from my front door where I can catch a direct Metrobus to work."
"Moving house during lockdown had its challenges; I was sofa surfing between my daughter's house and my partner's house as Covid-19 put an unavoidable delay on moving in, but it was all worth it in the end. The house is starting to feel really homely now, and I've decorated the back garden and front garden with plenty of flowers and hanging baskets to make it look even more lovely!"
"I'm very grateful to Bristol City Council and Willmott Dixon for being so accommodating in fulfilling my wishes. Kay Floyd, Sales & Marketing Manager at Ashton Rise was amazing with me in the beginning and throughout the process; she couldn't believe the investigation I had taken to find out information on the site, so we had a lot of back and forth communication to start with. The on-site sales team were also really good, and were so helpful if I had any questions about my new home. I would definitely recommend buying a home with Willmott Dixon again, everyone has just been so great."
Read more about our approach to customer service and building essential housing at Ashton Rise here.