Less stick please, I'm on your side!
Our health and safety management trainee, Kay Ortatepe, tells us why understanding people is key to health and safety
After years working for the Met Police as a detective I needed a new challenge, and what could replace the job satisfaction of solving serious crimes in London? Saving lives as a safety professional at Willmott Dixon.
I quickly found that being a safety inspector sets you apart from other site-based workers. This theme became apparent during a two week Trade Awareness Course I attended at CITB National Construction College. There was no chance of forgetting I was the only person there whose role is to monitor a construction project's safety regime - instructors and peers alike took joy in their constant reminders!
Thanks to the course, I am now a master plasterer. Half a day, that's all it took. Ok, perhaps I am prone to a little exaggeration but here is the point: my plastering started off well, I surprised myself at how much easier it was once I'd been shown a few tricks of trade by my instructor Pete, but then I started getting tired and my right arm wouldn't do what I was willing it to. It was hard work, I was feeling irritable - the last thing I would want is for someone to come along to tell me to work faster, harder or that my work was at best 'sub-par.'
That's the key for me, to understand the challenges faced by the many trades in construction. I've always been interested in behaviours that dictate our actions; how can I know what to expect of our site people if I have no appreciation for the challenges of their day-to-day tasks?
It's no good telling someone their work is unsatisfactory without knowing the root causes of those issues. The same applies to safety.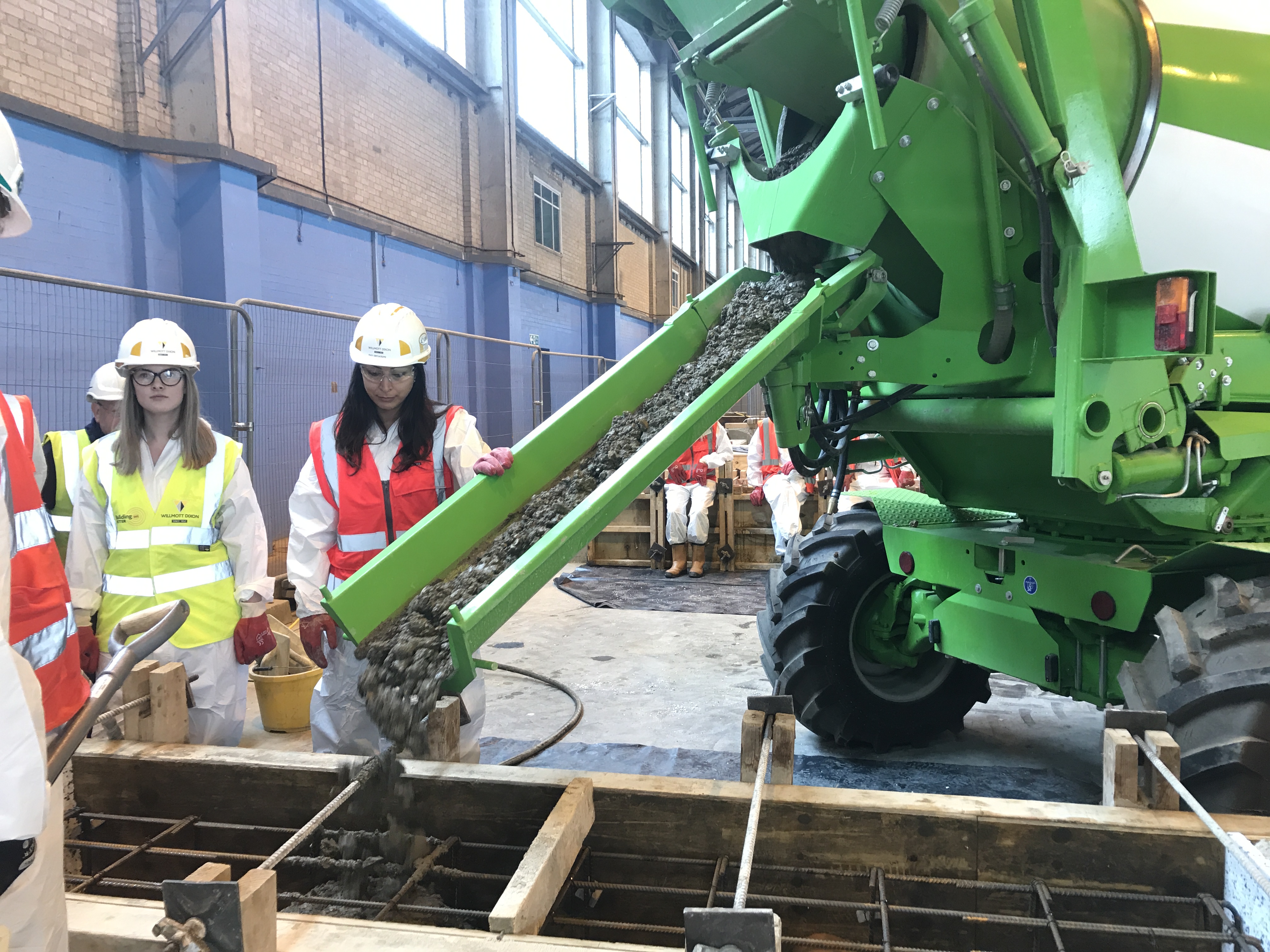 A good manager is priceless
I've had my fair share of managers, some better than others. The ones that wanted to get work done through a culture of fear went to the back of the queue for me. The ones who had a greater understanding of the available time, resources and cost implications and were able to show appreciation for the difficulties of the task – they got my full attention and I did everything I could to ensure I didn't disappoint.
Now at Willmott Dixon, I aim to be the latter. Did the Trade Awareness Course help? Absolutely!
We can have the best technology, the best plant, the best innovation that money can buy – but without the right people none of this would work. We hear it time and time again – people are not the problem, they are the solution and we need to spend more time getting to know what motivates individuals.
If we can understand the challenges of the people that we rely on for our quality and safety then production should take care of itself.
So yes, I am a safety professional, as the word appears in my job title, but aren't we all? Would you work much differently if I was no longer here?
I am going through a process of learning what pressures our workforce are under to understand how we can create a better environment where people are free to share their ideas, challenge whether there is value in certain processes and remove barriers to collaboration.
Without the right people, no company could survive.
So how do I transform from being a police detective catching London's villains to front line inspector making sure construction sites are safe environments?
Two words - hard work!